When you come through our doors at Lifeline, you can expect to be greeted and welcomed just as you are. We love to love others by welcoming all who enter as family! Jesus' love has changed us and we are excited at every opportunity to extend that love to others. Anyone and everyone is welcome!
At our Sunday service, our greeting team will be waiting to show you where everything you need is while visiting us. You may wish to arrive 15 minutes or so before service starts to get a cup of coffee and sign in any children to the nursery (ages 1-5) and/or Sunday School (ages 6-11). Come as you are--we are casual.
​
We meet on Sundays at 9:00am for prayer time in the sanctuary, 10:30 am service begins with worship. Our church building is located at 760 E Columbia Ave., Colville, WA. 99114
​
EPIC Youth for Jr. and Sr. High are on Fridays at 6:00-7:30 pm for the summer at the church building.
We're excited to meet you!
Sunday Worship Service - 10:30 am
Come as you are to worship with us!
EPIC Youth group is Friday night from 6:00pm to 7:30pm here at Lifeline Church. We would love to see you there!
Who we are
Lifeline's Mission
Love God. Love others. Serve the world.
We LOVE GOD by first leading people to know and love God through our main service on Sunday mornings. Here people can hear foundational, practical, and applicable teaching on God's Word (the Bible) and get to know and become a part of our family.
Head over to our Events page to check out what's going on and all the upcoming events.
​
We would love to see you there!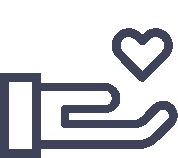 "Whoever is generous to the poor lends to the Lord, and He will repay him for his deed."
Life has a way of always keeping us on our toes.
It can often lead to a mix of emotions and questions.
The great thing about prayer, is that even in times of hopelessness,
prayer brings us closer to God, who stands in waiting to listen.
God's word calls for us to,
"Therefore encourage one another and build one another up,
just as you are doing." 1 Thessalonians 5:11
We would love to come alongside of you, in whatever situation you are facing,
to pray for you, with you and encourage you in God's love.
love god. love others. serve the world.